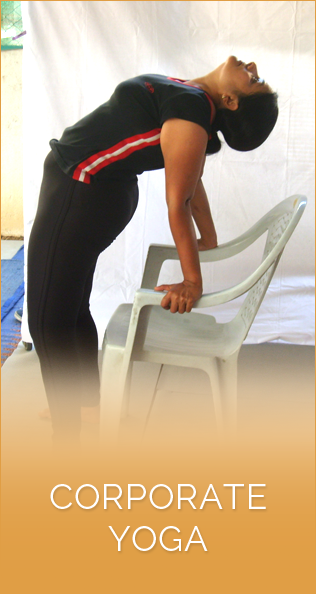 Why Corporate Yoga ?
Now a days, due to extreme work pressure, long working hours has become a common practice in almost all organizations. Stress can have a significant impact on physical and mental health, so there is a strong need for programs that can help people to reduce stress. Highly stressed individuals have a greater risk of physical disorders, such as coronary heart disease, diabetes, high blood pressure, obesity, depression, high cholesterol and others. Yoga at workplace helps to reduce stress and occupational hazards.
Services offered :
Corporate wellness program includes
Office yoga
Chair yoga
Shukshma vyayama
Computer ergonomics
Pranayama & meditation sessions for relaxation & stress reduction
Sessions or workshops can be conducted at the employer's office or at my studio.
Duration of sessions or workshops can be tailored as per the requirement.


Yoga at workplace provides value to both employers & employees